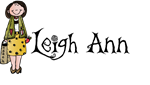 So our preacher told the story Sunday of a little girl who had gone down the street to play with her friend. When the little girl didn't return home when she was supposed to, her mother began to worry. Very shortly thereafter the little girl came home and her mother asked her why she was late-the little girl told her that her friend's doll had broke. Her mom said well you couldn't put it back together why did you stay. The little girl replied "I held her hand and helped her cry." That made me think of many things and how when we get down to it the atmosphere we create in our classroom is essential to each child's learning. If we and our classroom evoke an inviting and caring atmosphere, I firmly believe that each child will feel safe, secure and ultimately succeed. Now I know that each child is different and we can only do so much but at the same time we CAN control the atmosphere we create.
It makes me sad and I must admit irritated when teachers have a reputation of screaming and fussing at their students. In my own life, I have never found screaming to solve any problems.
So as Valentine's Day is upon us, may we all remember that our actions speak louder than our words and that for many kids being at school is the BEST part of their day. Make it special and memorable for all of them!
My idea today would be to to let each child have a turn at doing something throughout the day-whether it's at sharing time, helping solve problems on the promethean board, leader, door holder, return my tray to lunchroom,deliver something to office, pass out papers,etc.-use the pick sticks if you can't remember who has had a turn or not. That way they know that they are important and very much loved and appreciated by me!